Licenses
1. License for the provision of telematic communication services.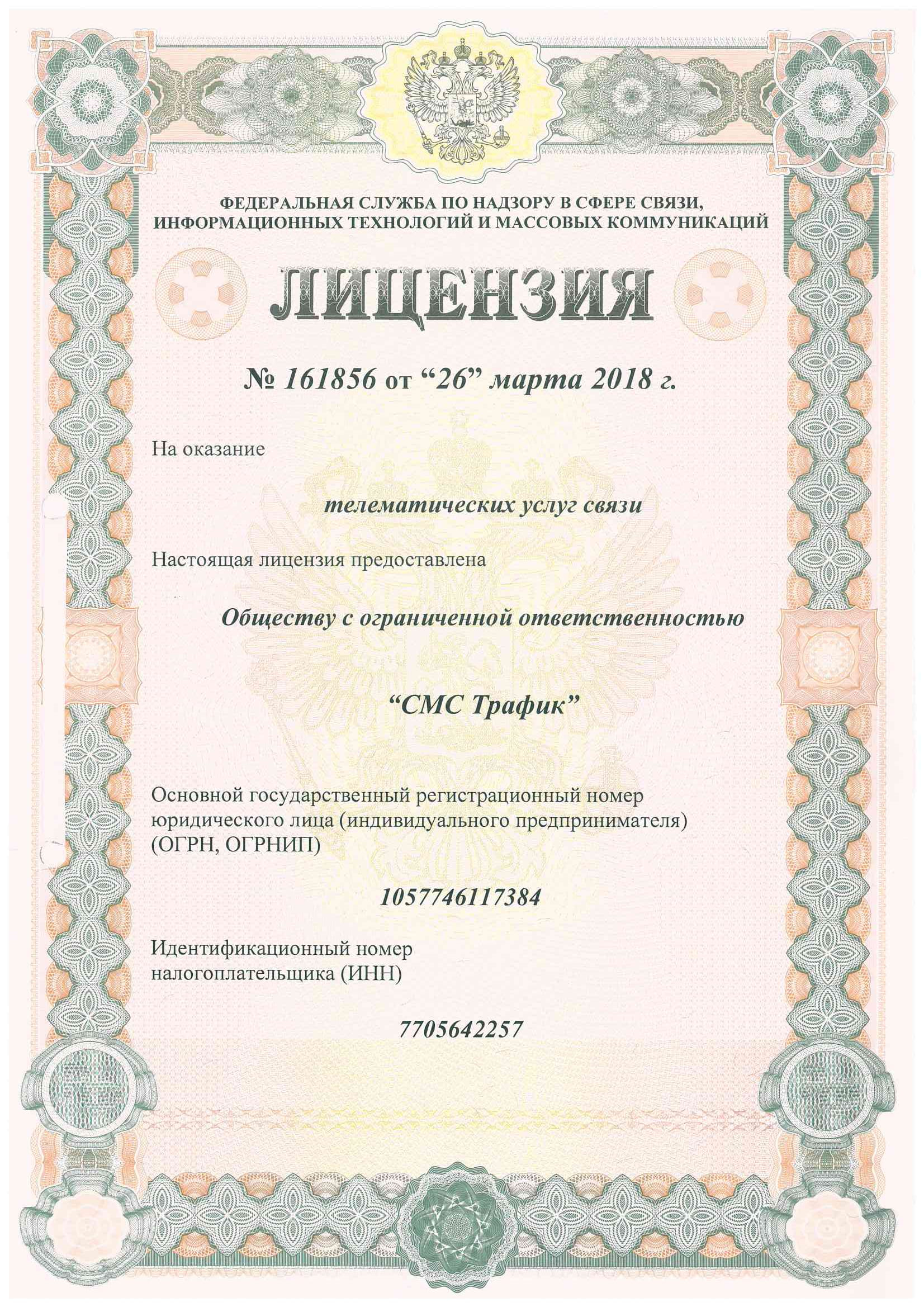 2. License for data transmission services.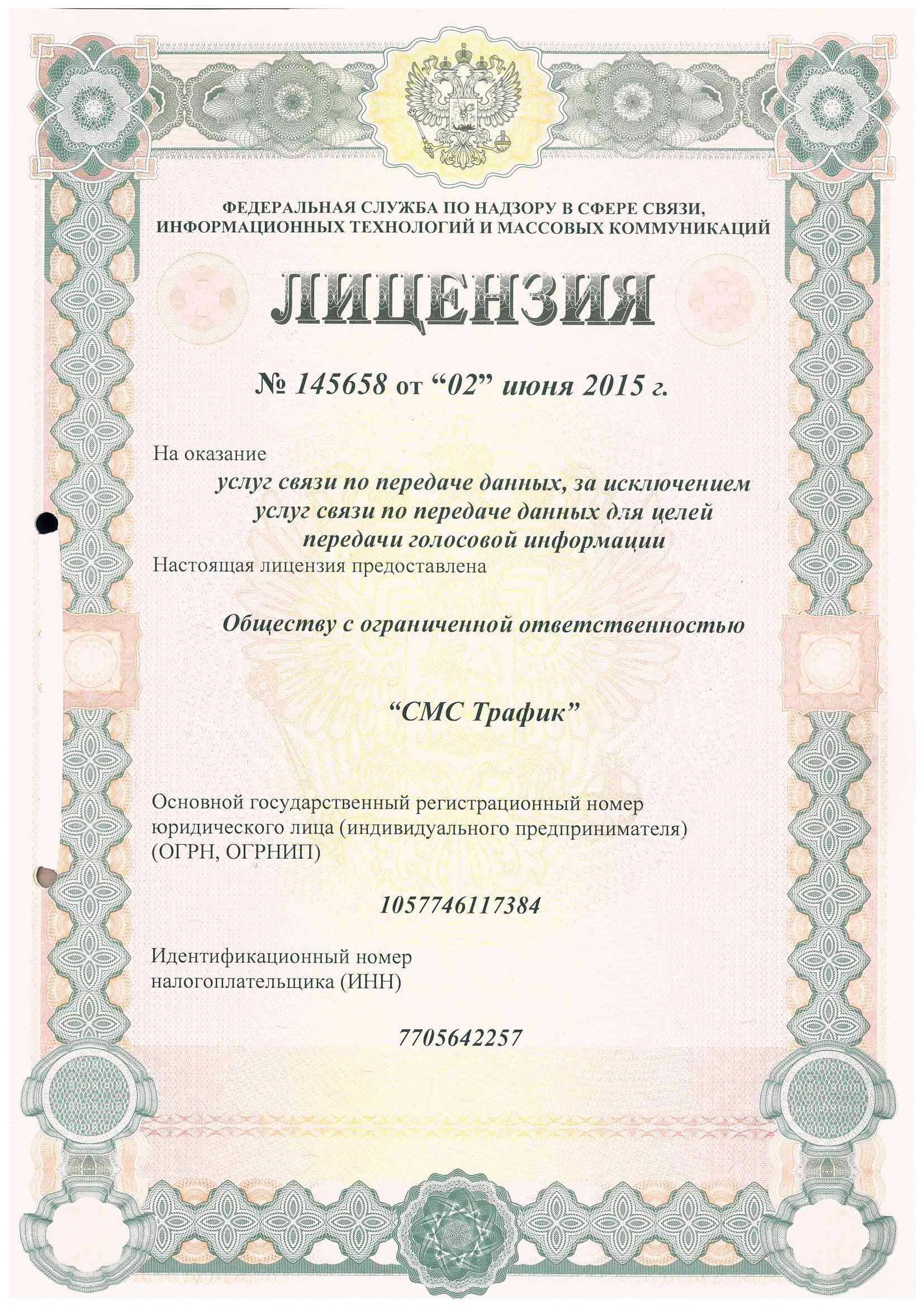 3. Evaluation of the effectiveness of measures taken to ensure the security of personal data in the company "SMS Traffic".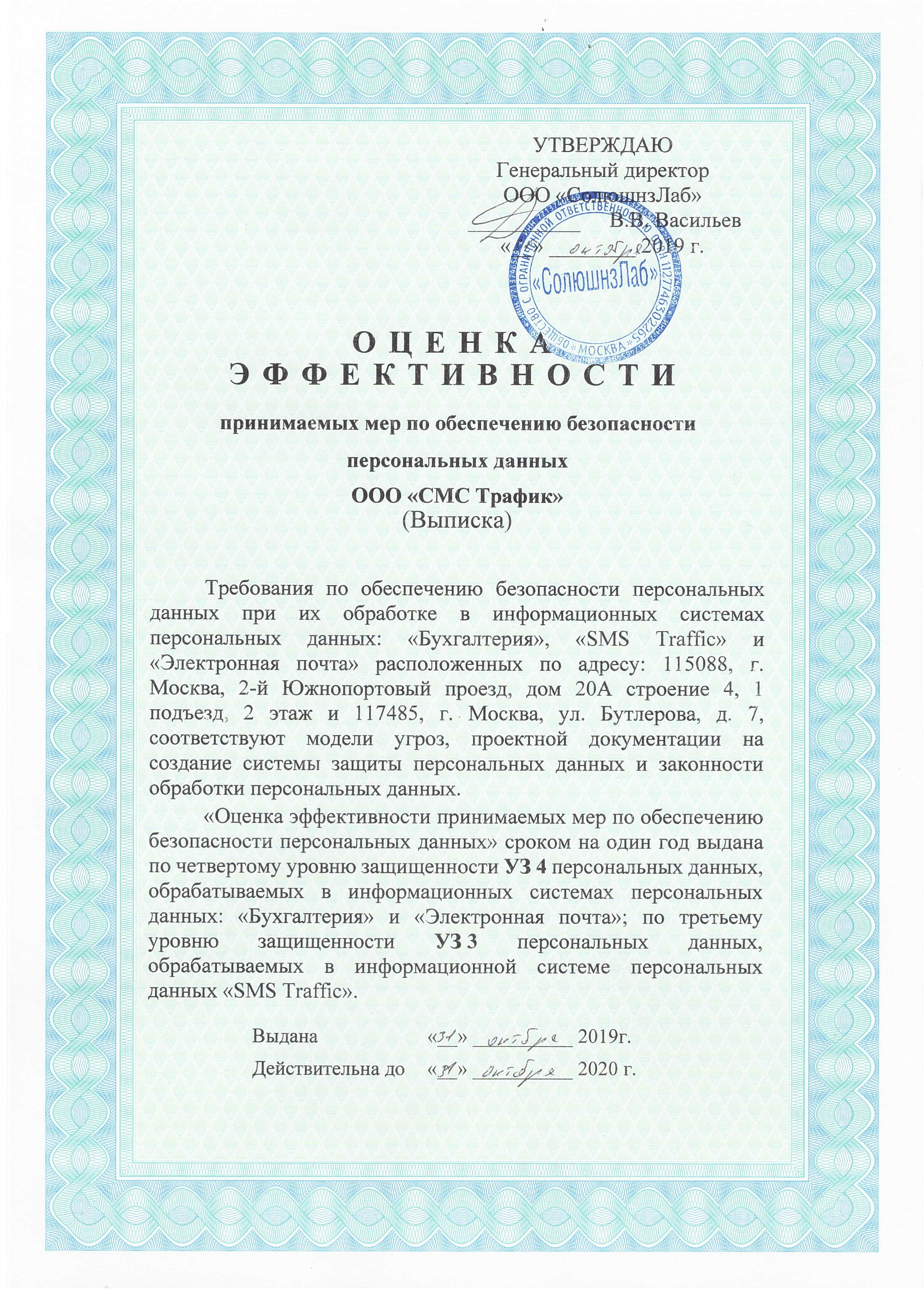 4. Permission to operate communication center number 57503-77.
5. The operator of personal data, registration number 10-0156492.